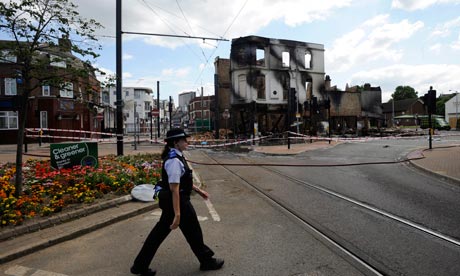 Around 450 people have been arrested and 44 police officers injured after London suffered its third night of riots, looting and arson attacks. Some 16,000 officers will police London's streets in a bid to prevent a fourth night of rioting, with the Met Police drafting support from 30 forces.
Businesses in some areas are closed early in a bid to avoid the kind of violence that spread through London on Monday. David Cameron has called Parliament in reaction to the "sickening scenes", which encouraged unrest in other cities.
Police today admitted they were prepared to use plastic bullets against rioters if a fourth night of lawlessness sees gangs of youths marauding across London and looting businesses. With an 'unprecedented' 16,000 police officers due on the streets of London tonight, answers were today being demanded over the failure of police to bring last night's riots under control.