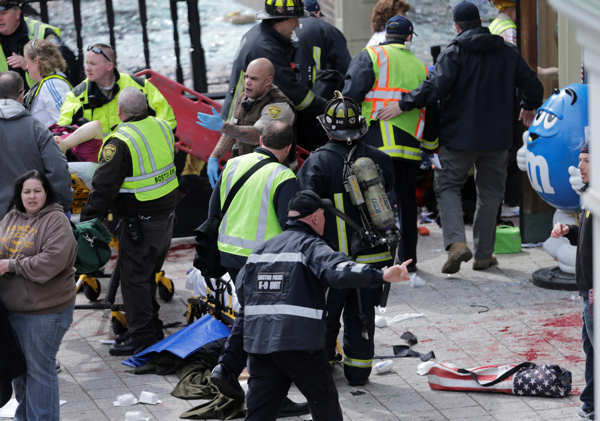 There have been explosions at Boston Marathon in Boston, America. The two bomb blasts in Boston that killed at least three people and injured over 130. This is being seen as a terrorist attack by the US authorities, a White House official has said.

"Any event with multiple explosive devices, as this appears to be, is clearly an act of terror, and will be approached as an act of terror," the official said on condition of anonymity, as he was not authorized to speak to the press.
President Barack Obama did not say anything on whether the blasts were an act of terror.
"We still do not know who did this or why. And people shouldn't jump to conclusions before we have all the facts. But make no mistake, we will get to the bottom of this," Obama said.

While Obama refrained from declaring it as a terrorist attack, several lawmakers were quick to pronounce it that way.