The weight of "Gravity" has proved to be too heavy for Justin Timberlake and Ben Affleck this weekend.
Gravity is a sci-fi epic movie made by Alfonso Cuaron's and it has crushed the box office record for October with a $55.5 million weekend, displacing 2011's "Paranormal Activity 3" and providing career-best openings for Sandra Bullock and George Clooney in the process.
This movie has some impressive 3-D IMAX visuals that everyone has been talking about.
3-D ticket sales accounted for 71 percent of that $55.5 million total, with IMAX showings contributing roughly 20 percent. Some heavy-duty emotional work has been poured into the performances as mentioned by Bullock with MTV News, but its record breaking weekend is due to some more factors. The movie isn't a sequel, or remake or an adaptation. The female lead is 49 years old; the male lead is 52.
Bullock's previous career-best opening was just a few months ago, which was "Heat" which started with $39.1 million.
Ben Affleck will be playing the Batman in 2015's sequel to "Man of Steel," but for now, he'll have to look forward to next year's release of "Gone Girl" (directed by David Fincher) and his own adaptation of Dennis Lehane's "Live By Night" (which Affleck co-wrote and will both direct and star in).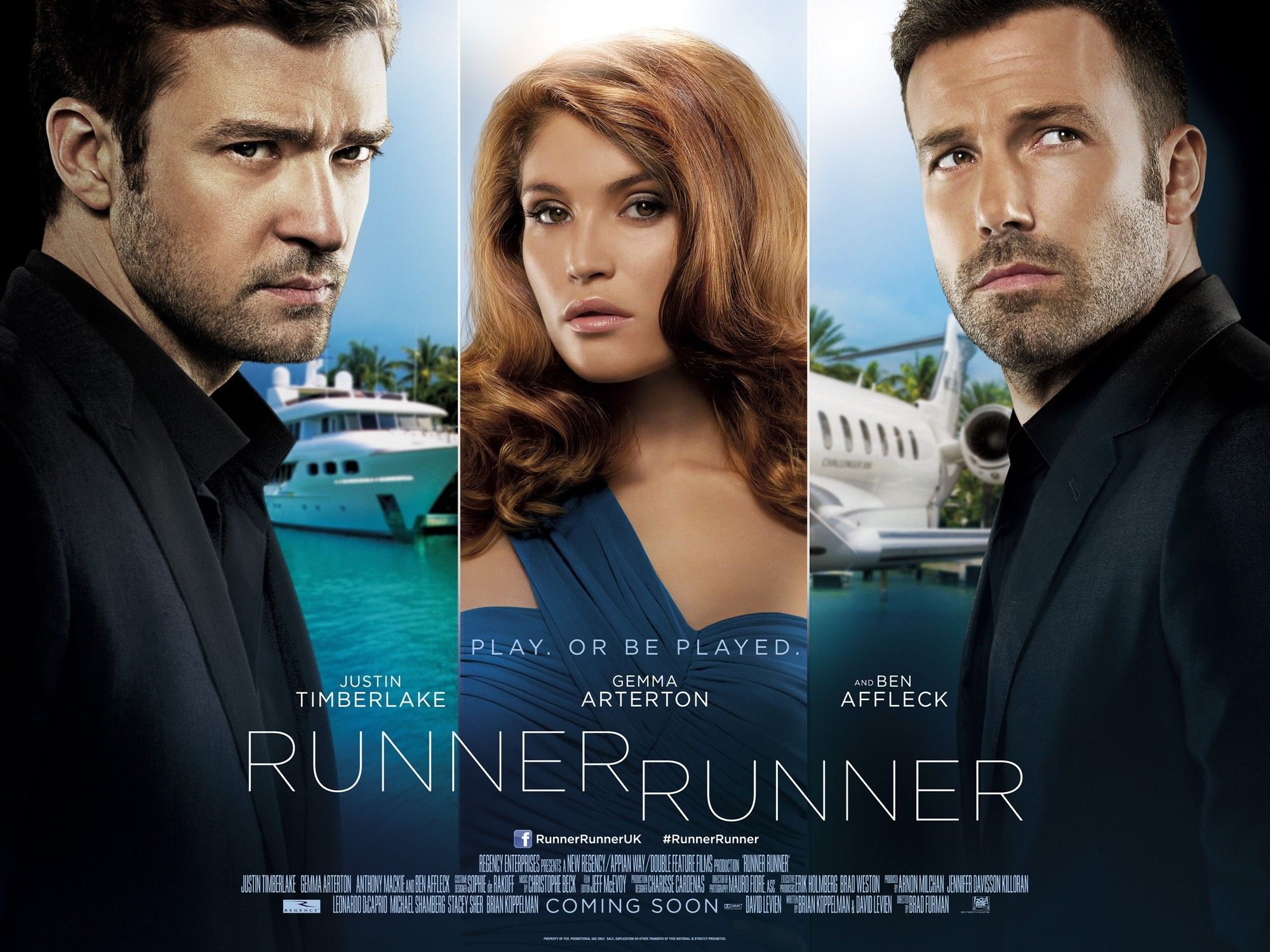 Despite the star power of Justin Timberlake and Affleck and an association with producer Leonardo DiCaprio, "Runner Runner" had one of the worst openings ever and made just $7.6 million at the domestic box office.
Runner Runner has 5.4 average rating on IMDB whereas Gravity has 8.8 rating on IMDB.